Description
Or a box with six volumes on æSeries, æHouse and its rooms.
---
When filling the blanks of the past, we attempt to decipher all sort of information we have in hand. Drawings, letters, photos, clothes, tools, bones, DNA, and any kind of remnants are very helpful for creating a better picture of what we know so far. History is always written on agendas. Not surprisingly, it is quite hard to trace the encounter of the city and its construction sites, and good luck finding a spine on the matter in the fast-growing bookshelf of architecture.
In this Plastic Age, we are creating more data than we can process, and its overwhelming abundance remind us of the Exactitude in Science.
When looking to our recent past, we can just try to remember our lived experience and create a narrative that will be nourishing itself in the precise moment of its expression. But if any related data appears, it will certainly affect our imagination and the story being told.
Which information to preserve, which one to leave behind for future reconstructions.
---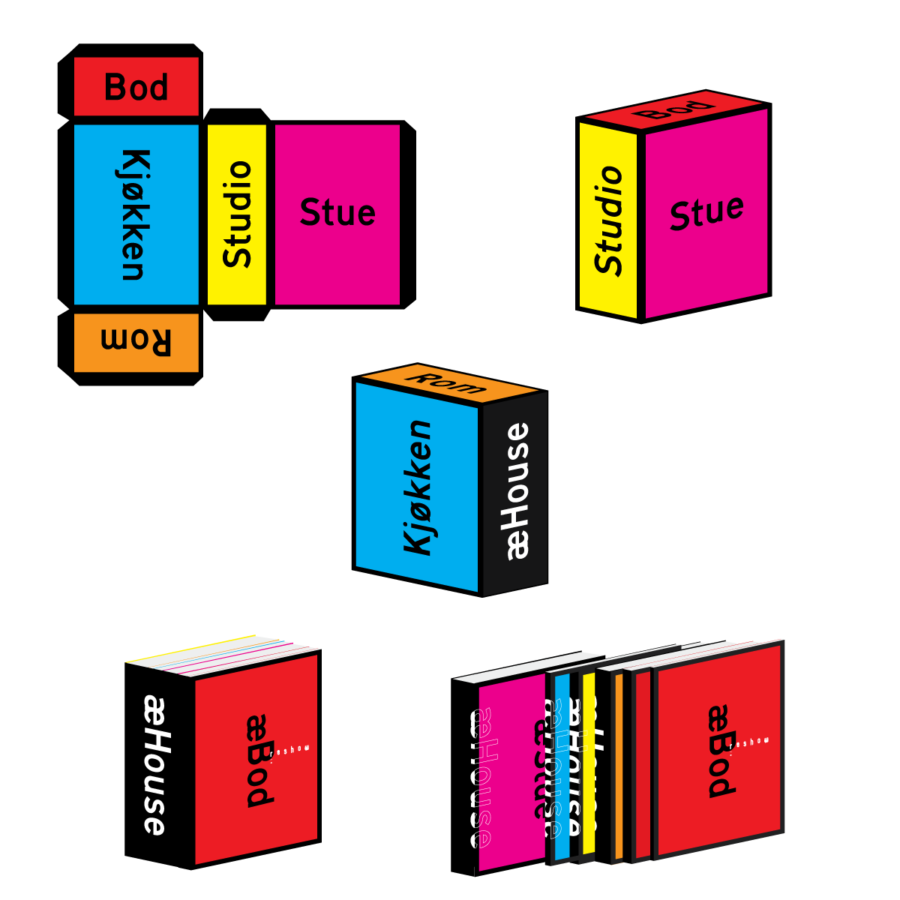 Volumes:
æKjøkken
æStue
æStudio
æRom
æBod
æBod: reshow (printed: 1000 copies)
Support:
Grant your copy and receive special gifts from æHouse! (Support)
Technical details:
Printed in Norway.
Offset.
Covers: 2X solid colors.
Interior: CMYK water based inks.
H-UV and LED-UV curing system.
paper made from agricultural waste.

covers 345 g/m2
pages 90 g/m2

edge painting:

water based black lino ink.
handmade (added with sponge)

each volume is numbered with pencil.
Contents: