Description
The storage room of æHouse is called "æBod" and contains materials from the project "RESHOW".
It consist in 2 red containers placed right next to the construction site fence related to the refurbishment of the Oslo prison.
The interior of this storage is continuously under construction by reusing materials collected via "RESHOW". Thus, design adapt to existent materials and not vice versa.
At æBod, antipodes café develops specific workshops for promoting the reuse of materials.
Opening hours for picking selected materials via reshow.no:
Sundays between 1 to 3pm (by appointment only).
---
special activities and everyday life updates?

Please subscribe to æHouse public channel: https://t.me/aehouse
---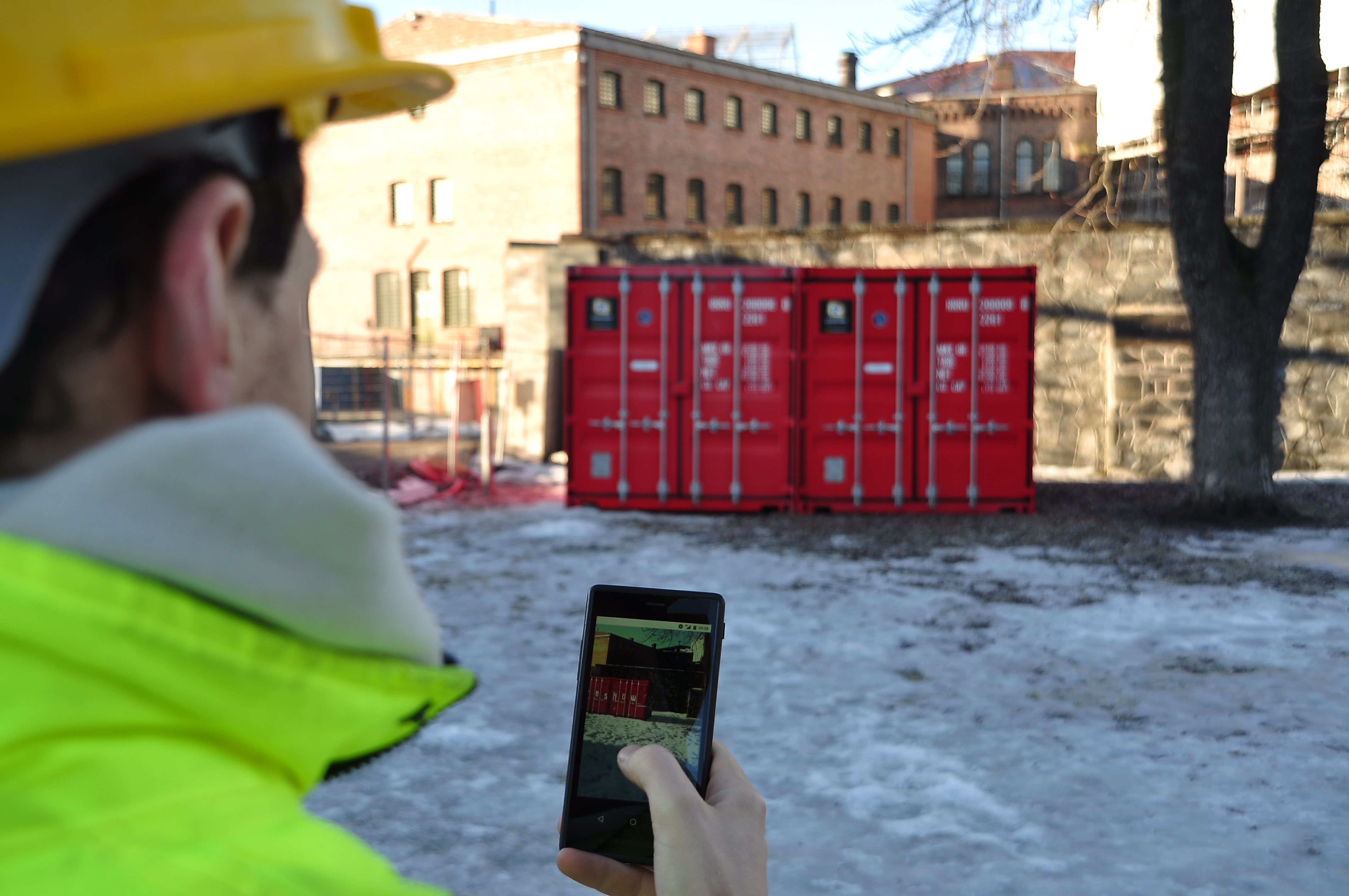 | | | |
| --- | --- | --- |
| 2 containers | | |
| 20 ft | interior | outdoor |
| | storage (1 for big materials, 1 for delicate materials and tools) | painted in red with some white signs |
| | | signs (cornerstone, pavement sign, name sign) |
| | | |
| --- | --- | --- |
| | | Engraved cornerstone æBod |
• Rom for kunst, kunstarenaer og kulturbygg (2018.12)
• Miljø- og klimakrise - kunst og kultur (2019.03)
RESHOW/OAT
Support:
Oslo Architecture Triennale 2019

Byrådsavdeling for kultur, idrett of frivillighet
Tredje Løpende tildeling av tilskudd till kunst- og kulturtiltak
PINTXO POSTER
Thanks:
Wooden plates from former signal system of Tabakalera, were reused at the exhibition "Pintxo Poster" (April 2019, Lantoki, Tabakalera, Donostia)

DOGA
Deichman Hovedbiblioteket Folkeverkstedet

Kraft paper–debris from DOGA–reused for two information signs at the exhibition. 
PILOT EXPERIENCES
Thanks:

DOGA
Det flerespråklige biblioteket
æDEG15

OSU
Flügger Farve
Solberg & Hansen
Embassy of Spain in Norway
AC/E (Spain's public agency for cultural action)

Gunnar
Basurama

Wooden plates from former signal system of Tabakalera, were reused at the exhibition "Pintxo Poster" (April 2019, Lantoki, Tabakalera, Donostia)
Location
Monday
Tuesday
Wednesday
Thursday
Friday
Saturday
Sunday

-

-

-

-

-

-

BY APPOINTMENT ONLY
(13:00 to 15:00)