Description
The storage room of æHouse is defined by two red containers placed in the encounter of the city and its construction sites.
The program of this venue is defined by the project reshow, storing diverse debris from exhibitions and as a local pick up spot for users to collect those materials. (view report)
In addition, the interior of this storage is continuously under construction by reusing materials collected via reshow. Thus, design adapt to existent materials and not vice versa.
In early 2019 it was placed in the encounter of the refurbishment of the Oslo prison and Botsparken, and in early May 2020 was moved to Nydalen until the end of æHouse (*).
Later on, this two containers may continue with reshow with or without connection to æSeries.
*[Due to coronavirus æHouse is closed to the public, and its consummation will be anticipated to 2020.05.30]
---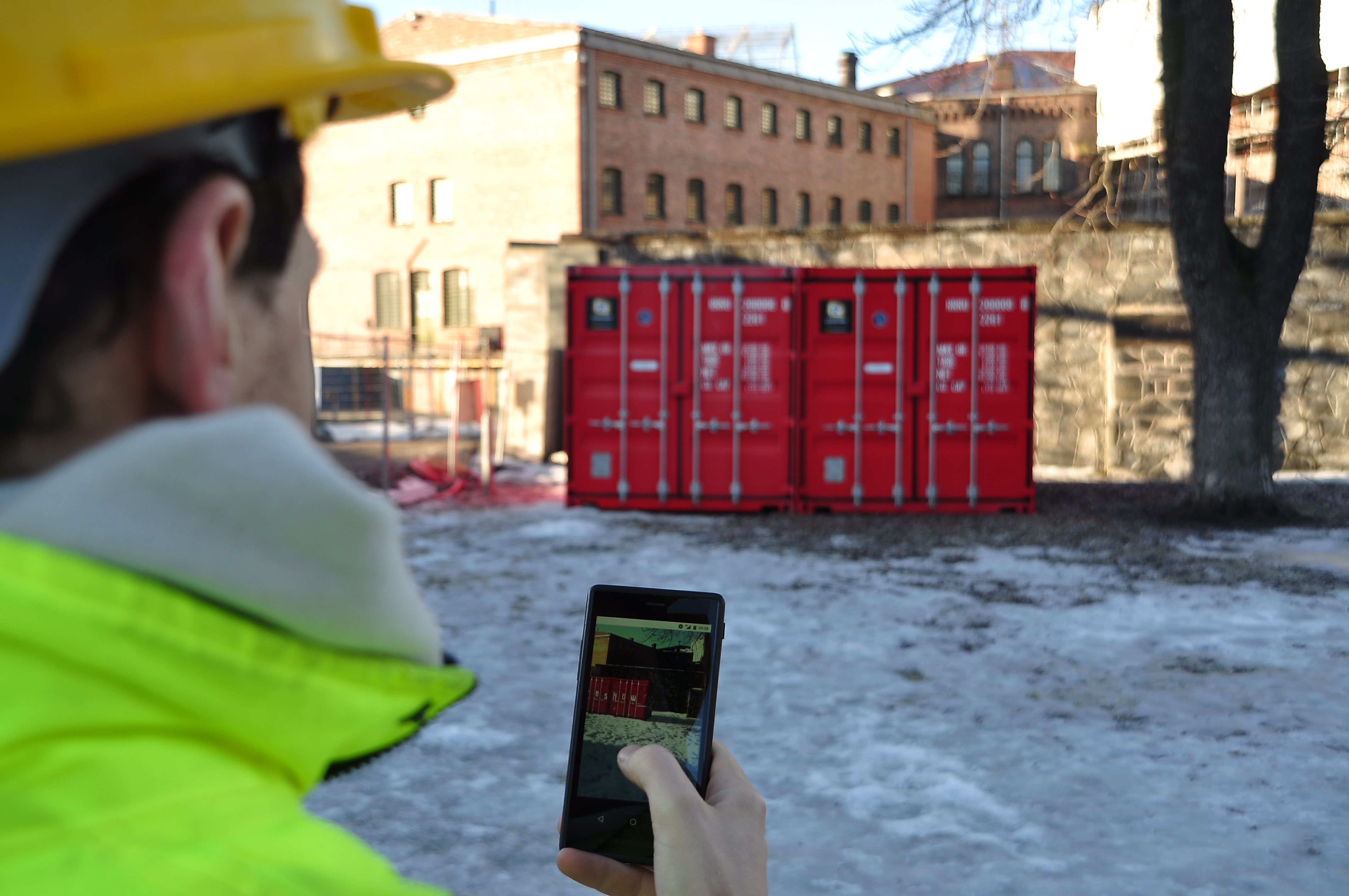 | | | |
| --- | --- | --- |
| 2 containers | | |
| 20 ft | interior | outdoor |
| | storage (1 for big materials, 1 for delicate materials and tools) | painted in red with some white signs |
| | | signs (cornerstone, pavement sign, name sign) |
| | | |
| --- | --- | --- |
| | | Engraved cornerstone æBod |
RESHOW/OAT
Support:
Oslo Architecture Triennale 2019

Byrådsavdeling for kultur, idrett of frivillighet
Tredje Løpende tildeling av tilskudd till kunst- og kulturtiltak
PINTXO POSTER
Thanks:
Wooden plates from former signal system of Tabakalera, were reused at the exhibition "Pintxo Poster" (April 2019, Lantoki, Tabakalera, Donostia)

DOGA
Deichman Hovedbiblioteket Folkeverkstedet

Kraft paper–debris from DOGA–reused for two information signs at the exhibition. 
PILOT EXPERIENCES
Thanks:

DOGA
Det flerespråklige biblioteket
æDEG15

OSU
Flügger Farve
Solberg & Hansen
Embassy of Spain in Norway
AC/E (Spain's public agency for cultural action)

Gunnar
Basurama
Location
Monday
Tuesday
Wednesday
Thursday
Friday
Saturday
Sunday

-

-

-

-

-

-

BY APPOINTMENT ONLY
(13:00 to 15:00)