Video
Descripción
Con el objetivo de compartir nuestras referencias vivientes en diversos temas y latitudes, así como para compartir tiempo con ellos y seguir aprendiendo, antipodes café invitó esta vez al reconocido diseñador gráfico David Carson para una visita corta pero activa a Oslo. Este viaje fue coordinado con «Creative Mornings Oslo», quienes invitaron a David y Felipe a dar una charla en Grafill (asociación de diseñadores gráficos de Noruega) sobre la creatividad y la libertad. Además de participar en este evento, antipodes café organizó dos conferencias magistrales en lugares específicos, uno de ellos en Kulturhuset i Oslo dirigida a todo público y la otra en Westerdals ACT Oslo, dirigida a estudiantes de dicha institución educativa.
Poco antes de su visita, David Carson fue distinguido por Apple como uno de los 30 diseñadores más influyentes en sus 30 años de historia. También en 2014 Carson fue nombrado como «AIGA Gold Medalist» y The Smithsonian Institute lo destacó como «uno de los artistas más importantes de América». Todas estas escarapelas ayudaron a encontrar apoyo y poder volver a verle y compartir experiencias, sabiendo, y de primera mano, que no es para nada un referente en ternura y facilidad de trato, y que su ego empaña a su obra… pero valió la pena como siempre y más aún en un contexto donde el diseño gráfico y los diseñadores se ahogan en corrientes timoratas como estériles, confundiendo claramente legibilidad por comunicación. Y no puede ser por falta de referencias.
---
Organización
antipodes café + Kulturhuset i Oslo
Poster/tape
antipodes café
Photo «wipe out»
© Marcelo Díaz
---
Support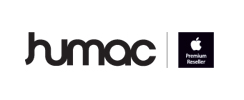 ---
Gracias
Creative Mornings Oslo
Grafill
Marcelo Díaz
---
David Carson
Texas, USA, 1954.
«Recognized for breaking the rules, nearly untethering legibility from communication and inspiring a generation of young designers with his bold understanding of cultural style.
Typography spun into a whirling end-of-century gyre in the 1990s, and David Carson was at its center. The incendiary pages of Ray Gun magazine inflamed the eyes and minds of countless young designers who sought to tap into the freedoms unlocked by his bold new style. Carson shaped everything in his path for his own purposes, endlessly contorting type, layout and grid into new configurations and abandoning design's established truths of order and legibility. He represented a new breed of visual author.
In 1980, Carson was a 26-year-old high school teacher in southern Oregon. He received a flyer in the mail—intended for high school seniors—for a summer program in graphic design at the University of Arizona in Tucson and decided to attend. The workshop was run by Jackson Boelts, who became a mentor and lifelong friend. A few years later Carson enrolled in a summer workshop in Rapperswil, Switzerland, where instructor Hans-Rudolf Lutz challenged him to work experimentally and to find reasons for shaping form in particular ways.
By the early 1990s, digital tools were colliding with Modernism's exploded vocabulary. Designers could now make and manipulate form through direct action in real time. QuarkXPress and PageMaker were Carson's primary medium of visual authorship, compelling him to work faster and to try more things in a shorter time. The new tools enabled the iterations and accidents that are crucial to experimental work, but they were not magic pills for instant talent. Carson explains, "It's the basic decisions—images, cropping and appropriate font and design choices—that make design work, not having the ability to overlap or play with opacity."
In 1995, Carson published a monograph called The End of Print. The title came from a comment made by British designer Neville Brody during a joint interview in London. Brody had said that Ray Gun represented "the end of print"; everything with type and design had been tried, so it was time to move on to a different medium. Print was spent. At the time, Carson didn't fully agree with Brody's comment, feeling that another magazine would soon ignite the collective passions of designers and readers. Looking back in 2014, Carson feels that those seething conversations about form and function in the 1990s never did rekindle, especially not in the medium of magazines. He explains, "Graphic design seems a bit stagnant now, and a lot of people and ideas have gone to other areas of expression."
Although Carson has produced everything from books and ad campaigns to videos, magazines were the crucible of his style. The big, cheap pages and open-ended seriality of the magazine offered an ideal arena for experimentation over time. His first gig as an art director was for Transworld Skateboarding (1984–1987), followed by Transworld Snowboarding and the surfing magazine, Beach Culture. When publisher Marvin Scott Jarrett launched Ray Gun in 1992, he invited Carson to be the founding art director—the magazine became more famous as a platform for Carson's visual voice than for its music content.
From 1995 to 2003, Carson ran his own studio in New York City, working with diverse clients in the worlds of fashion, entertainment and beyond, including Nike, Toyota, Quiksilver and MTV. Since then, he has served in a variety of positions, including creative director for the Bose Corporation. His legendary disregard for readerly conventions has made him a hero to some and an agent of ugliness to others.
Carson forged graphic design into a cultural force and a medium with its own shape and direction. Although design swims in the stream of commerce, it lives there, in Carson's work, as its own strange animal.«* (AIGA, 2014)
Location