Description
Collage: 55 x 40 cm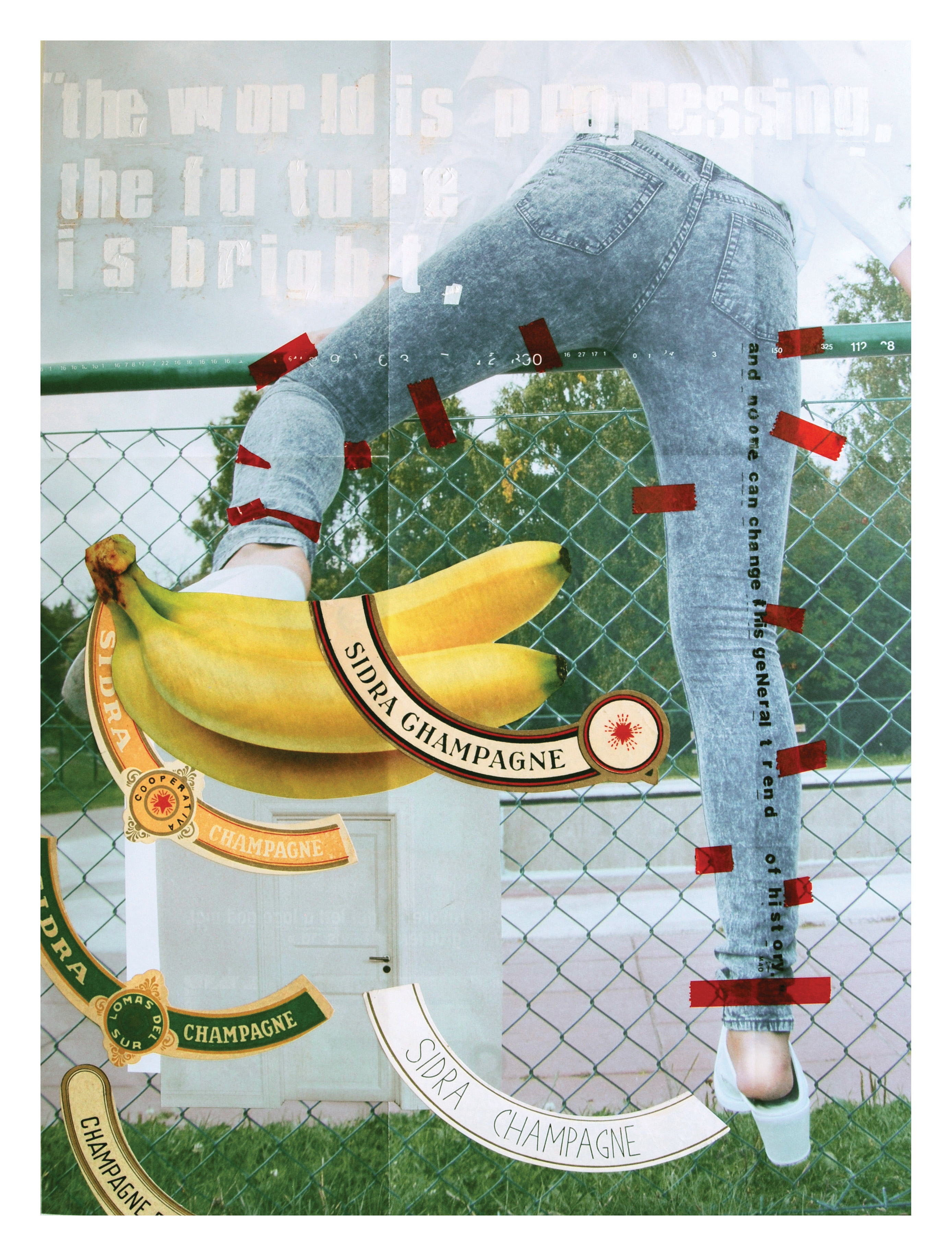 Some notes:
The "sider/champagne" bottleneck tags are from the 60's and without use. All of them from vineyards closer to La Paz, Uruguay, from where Felipe came from.
The quote is from Mao's red little book, which was also taken from the text "On the Chungking Negotiations" (October 17, 1945), Selected Works, Vol. IV. p. 59. It was added with transfer lettering made in Uruguay in late 70's.
The background and the bananas images are from two contemporary catalogues from different stores, from where we buy bananas and clothes indistinctly. We hope they do not mind about this loyal consumers. The door image, no idea…
The red tape is one of those for packaging Christmas gifts…
(Not for sale)
— Part of the collage was included in the cover of the monthly magazine "Lento" (Uruguay).
Issue #9, December 2013, about "year-end".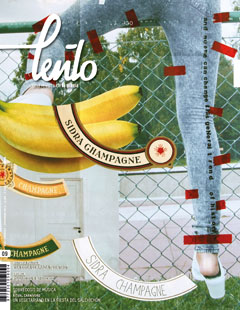 Magazine: 31 x 24 cm (image cropped by æ)