RESISTENTE
INESPERADO
DISCRETO
OPORTUNISTA
EFICAZ
DISPERSO
RESILIENTE
INDOMESTICABLE
CONTRASTANTE
DESPLAZANTE
OCUPA
DESAFIANTE
ORGANISMO
MÁS ALLÁ DEL BIEN Y EL MAL
MOTSTANDSDYKTIG
UVENTET
DISKRET
OPPORTUN
FORTRENGENDE
EFFEKTIV
SPREDT
RESILIENT
OKKUPERENDE
UTFORDRENDE
KONTRASTERENDE
UTEMMET
ORGANISME
HINSINDES GODT OG ONDT
RESISTANT
UNEXPECTED
DISCRETE
OPPORTUNIST
EFFECTIVE
DISPERSED
RESILIENT
UNDOMESTICATED
CONTRASTING
DISPLACER
OCCUPIER
CHALLENGER
ORGANISM
BEYOND GOOD AND EVIL
WIDERSTANDSFÄHIG
ÜBERRASCHEND
DISKRET
OPPORTUNISTISCH
VERDRÄNGER
EFFEKTIV
VERSTREUT
RESILIENT
BESETZER
HERAUSFORDERER
GEGENSÄTZLICH
UNZÄHMBAR
ORGANISMUS
JENSEITS VON GUT UND BÖSE
ERRESISTENTEA
USTEGABEKOA
DISKRETUA
OPORTUNISTA
ERAGINKORRA
SAKABANATUA
ERRESILIENTEA
MENDERAEZINA
KONTRASTATZAILEA
DEPLAZATZAILEA
OKUPATZAILEA
AUPARI
ORGANISMO
ONGIA ETA GAIZKIAZ HARATAGO
GWRTHSEFYLL
ANNISGWYL
ANNUWOL
CYFLEON
EFFEITHIOL
GWAHAREDIG
GWYDN
ANGHOFIEDIG
CYFATEBION
YMADAWIAD
MEDDIANNWR
HERIWR
ORGANIAETH
TU HWNT I DA A DRWG
RÉSISTANT
DÉFIANT
INESPÉRÉ
DISCRET
OPPORTUNISTE
DÉPLACEUR
EFFICACE
DISPERSÉ
RÉSILIENT
OCCUPANT
DÉFIANT
CONTRASTANT
INDOMESTICABLE
ORGANISME
PAR-DELÀ LE BIEN ET LE MAL
RESISTENTE
INASPETTATA
DISCRETA
OPPORTUNISTICHE
SPOSTA
EFFICACE
SPARSA
RESILIENTE
OCCUPANTE
SFIDANTE
CONTRASTANTE
INDOMABILE
ORGANISMO
AL DI LÀ DEL BENE E DEL MALE
ODPORNA
NIESPODZIEWANA
DYSKRETNA
OPORTUNISTYCZNA
WYSIEDLAJĄCA
EFEKTYWNA
ROZPROSZONA
SPRĘŻYSTA
OKUPUJĄCA
WYZYWAJĄCA
KONTRASTUJĄCA
NIEUDOMOWIONA
ORGANIZM
POZA DOBREM I ZŁEM
INDOMÁVEL
RESISTENTE
INESPERADA
OPORTUNISTA
EFICAZ
DESLOCADORA
DISCRETA
RESILIENTE
ORGANISMO
CONTRASTANTE
DESAFIANTE
OCUPANTE
DISPERSA
PARA ALÉM DO BEM E DO MAL
RESISTENT
OVÄNTAT
DISKRET
OPPORTUNISTISK
EFFEKTIV
SKRIDDAD
UTHÅLLIG
ODOMESTICERBAR
KONTRASTANDE
FÖRFLYTTNING
UPPTA
UTMANANDE
BORTOM GOTT OCH ONT
MODSTANDIG
UVENTET
DISKRET
OPPORTUNIST
EFFEKTIV
DISPERGERET
ROBUST
UHÆMMELIG
KONTRASTERENDE
FORSKYDNING
BESÆTTE
UDFORDRENDE
ORGANISME
UD OVER GODT OG ONDT
ATSPARUS
NETIKĖTAS
DISKRETUS
OPPORTUNISTAS
EFEKTYVUS
IŠSKLAIDYTAS
IŠTVERMINGAS
NEPRIJAUKINTAS
KONTRASTINGAS
PAKEITĖJAS
UŽĖMĖJAS
VARŽOVAS
ORGANIZMAS
ANAPUS GÉRIO IR BLOGIO
СОПРОТИВЛЯЮЩИЙСЯ
НЕОЖИДАННЫЙ
ДИСКРЕТНЫЙ
ОППОРТУНИСТИЧЕСКИЙ
ВЫТЕСНЯЮЩИЙ
ЭФФЕКТИВНЫЙ
РАССЕЯННЫЙ
РЕЗИЛЕНТНЫЕ
ОККУПИРУЮЩИЙ
ВЫЗЫВАЮЩИЙ
КОНТРАСТНЫЙ
НЕПРИРУЧЕННЫЙ
ОРГАНИЗМ
ЗА ГРАНЬЮ ДОБРА И ЗЛА
RESISTENT
ONVERWACHT
DISCREET
OPPORTUNIST
EFFECTIEF
VERSPREID
VEERKRACHTIG
ONGETEMD
CONTRASTEREND
VERWIJDERAAR
BEZETTER
UITDAGER
ORGANISME
VOORBIJ GOED EN KWAAD
저항하는
예상치 못한
이산적인
기회주의적인
효과적인
분산된
탄력성
길들일 수 없는
대조적인
이동시키는
점유하는
도전적인
유기체
선과 악을 넘어서는
v.1.0: 2019 / graffiti (Español)
Collectively hatched at the open workshop «el yuyo y el juego» (eng. the wild herb and the play) directed by antipodes café, coordinated by Alberto Nanclares [ETSAM] and developed around San Diego neighborhood in Madrid, with the participation of ETSAM students and the support of SEO/BIRDLIFE, ETSAM and GRAFILL.
The manifesto express core concepts of antipodes cafés oeuvre.
—
Trivia: The manifesto was written directly over an old poster that was already glued right outside the door of SEO/Birdhouse (venue where the workshop began). It could have been any kind of poster, but it was that one with images of Marx and Engels. On top of that, at the right of the poster was also an old graffiti of a green heart. (open image)
—
"It is difficult to attach this manifesto to a single historical line of thought, as it incorporates elements of several different social and political movements. However, it is possible to identify some similarities between the concepts in this manifesto and the ideologies and movements of the 20th and 21st centuries.
For example, the concepts of resistant, challenger, and displacer are reminiscent of the ideologies of anarchism, socialism, and anti-colonialism. The emphasis on individualism and rejecting traditional moral frameworks is also consistent with the ideas of existentialism and postmodernism. Additionally, the concepts of resilient, opportunist, and effective reflect the pragmatic approach of some contemporary social and political movements.
Overall, the manifesto seems to draw from a range of historical and contemporary social and political movements, reflecting a desire for change and a rejection of existing power structures and societal norms."
ChatGPT [AI language model developed by OpenAI, 2023]
v.1.1: 2021 / audio (Español)
In a lovely episode of "Efecto Doppler" (radio 3, España), Alberto Nanclares talked about weeds and concluded the show with a version of the "manifiesto yuyo" (eng. "yuyo manifesto"  that included the term "resilient" (¡Escuche familia!: "Miradas Tintinófilas")
v.2.0: 2022 / revised (Español)
The manifesto was revised by antipodes café and Alberto Nanclares for upcoming editions.
v.2.1: 2022 / Translations
antipodes café +
• Aitor Iturralde
• Carlos Pizarro
• Darja Olsevskaja
• Elli Medeiros
• Eva Burkhardt
• Eva De Moor
• Joaquín Hommen
• Iwan Price
• María del Mar Reyes
• Monika Kochowicz
• Monique Martin
• Sebastian Hungerer
• Sol Pritsch
• Soledad Reyes
• Stella Valiante
• Stijn Schiffeleers
• Sylvia Battaglino
—
❤️
v.2.2: 2022 / Digital (web page)
antipodes café
—
https://www.antipodes.cafe/manifesto-yuyo/
v.2.3: 2022 / Edition «el yuyo y el juego»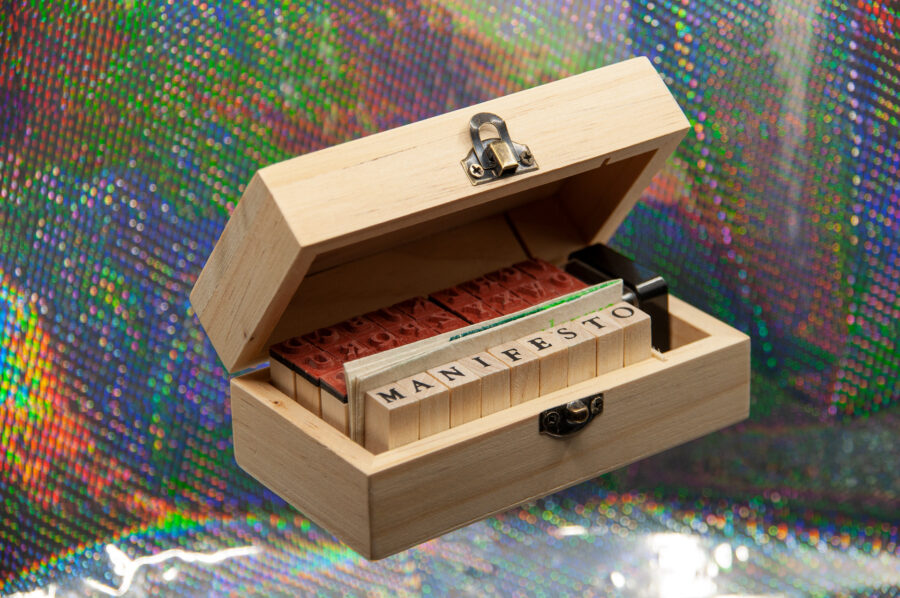 «el yuyo y el juego»
1st. Edition.
ISBN 978·82·692197·4·6
antipodes café
Oslo, 2022.04